Office

Visit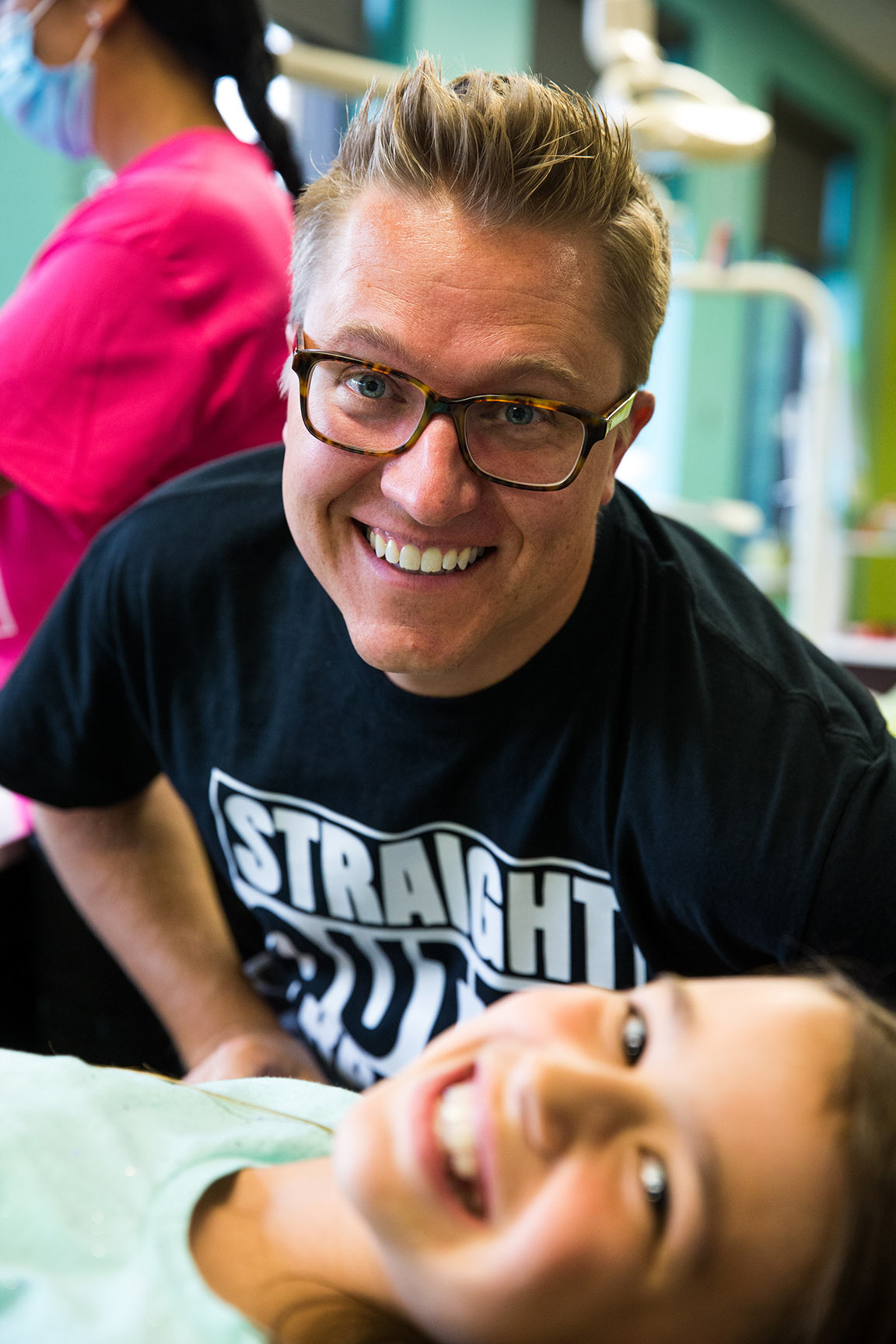 Give our office a call to schedule a complimentary consultation.

Come in for an appointment

Your first visit to our office will be a complimentary exam for you or your child. Dr. Michalkow will carefully examine the teeth for a wide range of possible orthodontic problems, such as crowding, cross-bite, spacing, etc. Once Dr. Michalkow has a clear picture of the most likely course of treatment, we'll discuss what type of treatment is necessary, how long it will take, and estimate how much it will cost. You'll understand everything you need to know before you proceed with treatment.

Join the Michalkow Orthodontic Family

Records Appointment

Should treatment be recommended after your exam, take the next step and schedule a records appointment. Complete diagnostic records typically include a clinical examination, study models of the teeth, photos of the patient's face and teeth, and X-rays. This information is used to develop a custom treatment plan that addresses the unique needs of each patient. These records are also helpful in tracking the progress of treatment as the teeth move under orthodontic care. After the doctor has thoroughly evaluated your diagnostic records, we'll explain your treatment to you in detail.

After the records appointment, you'll be ready to begin treatment with your new appliances (braces, expanders, etc.). Getting appliances placed usually takes about an hour. You'll then see us at regular intervals, 4-8 weeks apart for an adjustment, which takes about 20-30 minutes.
Every smile is affordable!
The cost of orthodontic treatment may vary depending on your individual needs and treatment plan. During your complimentary exam, we will provide you with a cost estimate and the different payment options our office offers. We will work with you to create an interest free payment plan that fits your budget and you will know what to expect before beginning treatment.
Our office staff is always available to help you with insurance claims and paperwork. We'll work with your insurance provider and make sure you understand your insurance benefits. Your smile is yours forever, and we want to make it as easy as possible for you to receive the best care whenever you need it.
Early

treatment
Two-Phase Treatment
What is the advantage of two-phase orthodontic treatment?
Two-phase orthodontic treatment is a specialized process combining tooth straightening and physical, facial changes. The purpose of two-phase treatment is to maximize the opportunity to accomplish the ideal healthy, functional, aesthetic result that will remain stable throughout your life.
What if I put off treatment?
Putting off treatment can result in a need for more invasive treatment later in life that may not completely fix your smile. Early treatment is most effective for achieving lasting results.
The goal of phase one treatment is to help the jaw develop in a way that will accommodate all of the permanent teeth and to improve the way the upper and lower jaws fit together. Children often exhibit early signs of jaw problems as they grow and develop. An upper jaw that is growing too much or is too narrow can be recognized at an early age. If children over the age of six are found to have this jaw discrepancy, they are candidates for early orthodontic treatment. Also, if children around the age of eight have crowded front teeth, early treatment can avoid the need to extract permanent teeth later.
Planning now can save your smile later

Children benefit tremendously from early phase treatment. Receiving early treatment may prevent the removal of permanent teeth later in life, or the need for surgical procedures to realign the jaws.
In this phase, the remaining permanent teeth are left alone as they erupt. Retaining devices may not be recommended if they would interfere with eruption. It is best to allow the existing permanent teeth some freedom of movement. A successful first phase will have created room for permanent teeth to find an eruption path; otherwise, they may become impacted or severely displaced.
Monitoring your teeth's progress

At the end of the first phase of treatment, teeth are not in their final positions. This will be determined and accomplished in the second phase of treatment. Selective removal of certain primary (baby) teeth may be in the best interest of enhancing eruption during this resting phase. Therefore, periodic recall appointments for observation are necessary, usually on a six-month basis.
The goal of the second phase is to make sure each tooth has an exact location in the mouth where it is in harmony with the lips, cheeks, tongue, and other teeth. When this equilibrium is established, the teeth will function together properly. Phase two usually involves full upper and lower braces.
At the beginning of the first phase, orthodontic records were made and a diagnosis and treatment plan established. Certain types of appliances were used in the first phase, to correct and realign the teeth and jaw. The second phase begins when all permanent teeth have erupted, and usually requires braces on all the teeth for an average of 24 months. Retainers are worn after this phase to ensure you retain your beautiful smile.
Our practice also recognizes that adults and children have different needs, and require a different level of attention and care. We will work with you to ensure that you receive the most appropriate treatments, and that your needs are met with understanding, respect, and full commitment from us.
While there is no exact age for children to begin orthodontic treatment, the American Association of Orthodontists recommends visiting the orthodontist around age seven. Early treatment allows your orthodontist to correct and guide your child's jaw, create more space for crowded teeth, avoid the need for extractions later in life, and correct thumb sucking and minor speech problems. There are a few things to watch for that may mean your child needs to see an orthodontist, such as crowded or misplaced teeth, difficulty chewing or biting, mouth breathing, or thumb sucking.
Braces are no longer as scary as many teens may think. In fact, braces today come in a variety of styles, materials, and colors, making life with braces much easier, more comfortable, and even more stylish than in the past. There are several treatment options to choose from, including traditional metal, ceramic, and invisible braces. Treatment times can vary depending on how quickly your body responds and how much work is needed to give you the show-stopping smile you expect. Regardless of the type of braces you choose, it is important to avoid sticky, hard, or chewy foods, as these may damage your braces and prolong your treatment time.
Orthodontic treatment is no longer just for teens! In fact, according to the American Association of Orthodontists, one in five orthodontic patients is over the age of 21! Many adults are choosing to receive treatment because they understand the importance of maintaining their health and they want to feel better about their appearance. Today's orthodontic treatment options offer a variety of braces and appliances that are comfortable, aesthetic, and customized to meet your needs, such as clear braces, self-ligating braces, and clear aligners. Remember, a straight smile isn't just beautiful; it will help you maintain the health of your teeth for life!